About the Upper Peninsula Food Exchange
The U.P. Food Exchange is a resource portal for farmers, businesses, and individuals looking to participate in the local food system. UPFE supports local food projects of all kinds, including policy work, community education, food safety, business development, farm to school, and more. Key to the work of the U.P. Food Exchange is the UPFE Online Marketplace, a food hub that aggregates local food products for institutions and retail in Michigan's Upper Peninsula. 
Mission
We broaden collaboration among communities for a mutually supportive food system in the Upper Peninsula.
Vision
We envision a U.P. where local food is abundant. Our food system is inclusive, resilient, and interconnected. Communities are empowered to have strong relationships with food, land, water, and each other.
Core Values
We're in this together. We believe in:
Belonging, connection, and responsibility to the land, air, and water
Curiosity, exploration, and collaborative problem-solving
Finding the joy of life through food
Strength found in equitable and diverse systems
An economically, socially, and environmentally resilient food system
The U.P. Food Exchange is a collaboration between many businesses and organizations working together to support local food. This ensures that resources and services are shared across the Upper Peninsula. Services include: 
---
Who do I contact to get involved in my region?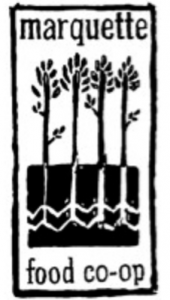 Central & Eastern Region
Sarah Monte, Outreach Director, Marquette Food Co-op
906.225.0671 x 723
smonte@marquettefood.coop
Western Region
Rachael Pressley, Regional Planner
Western U.P. Planning & Development Region (WUPPDR)
906.482.7205 x 116
rpressley@wuppdr.org