UPFE Direct Purchasing Food & Farming Directories
The Novel Coronavirus (COVID-19) has disrupted life for many of us and our families. Luckily, we still have access to locally produced food. Buying locally can shorten the contact chain with your food and many farmers are offering new pick-up options.
Times like these remind us of the importance of a strong regional food system: local producers have thriving businesses, consumers have access to safe, healthy, delicious food, and these relationships sustain our communities. The more we support our local food system, the more resilient we are in times of crisis!
Click the links below to be connected with farms that have direct purchasing options in your area. If you are an organization or farm looking to share printed copies of these guides, please contact Sarah at smonte@marquettefood.coop or 906-225-0671 x711
– – – – – – – – – – – – – – – – – – – – – – – – – – – – – – – – – – – – – – – – – – – – – – – – – – – – – – – –
Looking to learn about all the farms in you community, visit the Taste the Local Difference Find Food & Farms Database. 
Taste the Local Difference
In 2016, after 10 years of annually printing and distributing their own U.P. Food & Farm Directory, the Marquette Food Co-op partnered with Taste the Local Difference (TLD). TLD is a local food marketing agency whose mission is to educate consumers about the value of local food, and support food and farming entrepreneurs in building successful, well-connected, and thoughtful businesses. Taste the Local Difference is a state-wide organization with over 15 years of experience. Every May, the print and distribute the Guide to Local Food. Beginning in 2020 there will be one guide for Michigan with over 125,000 copies distributed across the state. CLICK HERE to find local food near you!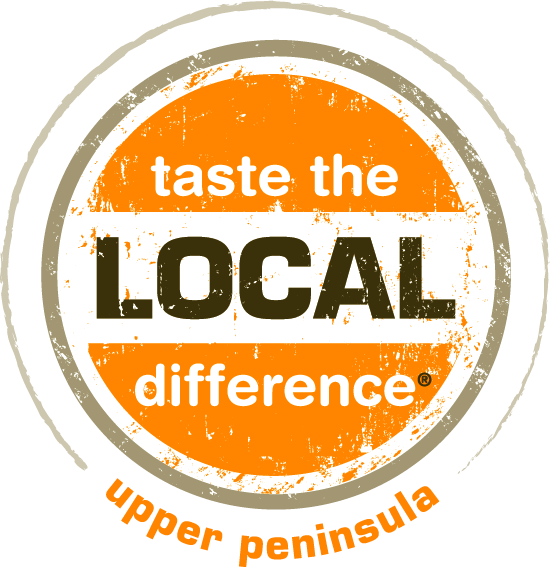 Contact
Alexandria Palzewicz
Upper Peninsula Local Food Coordinator
906-250-4507
alex@localdifference.org

---
Connect with your County!
Alger 
Baraga
Chippewa 
Delta 
Dickinson 
Gogebic 
Houghton 
Keweenaw
Luce
Mackinac
Marquette 
Menominee 
Ontonagon 
Schoolcraft